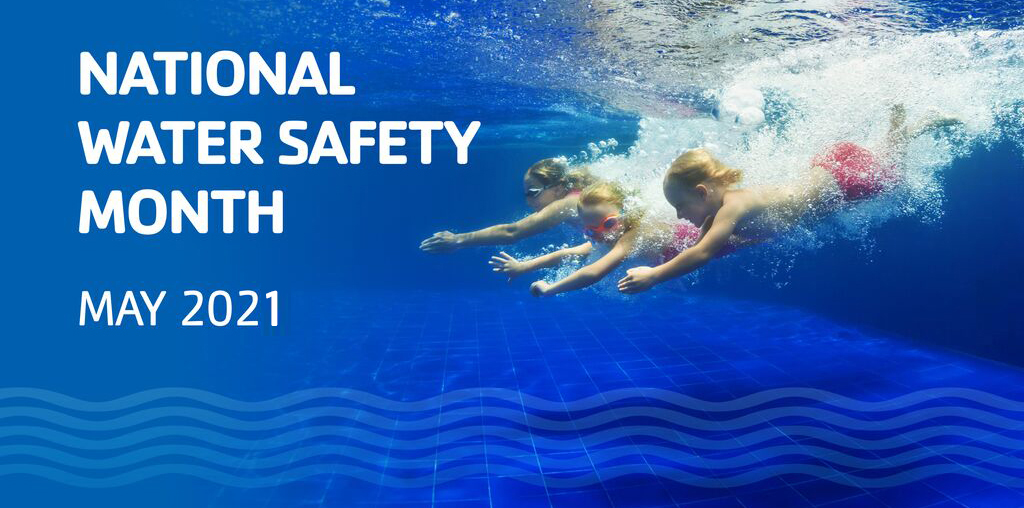 Water Safety
Florida is famously known for aquatics, blue skies, and endless days by the water. If you're a Floridian, you know this includes splashing in the water on a hot day, jumping contests, diving deep to find hidden objects, games of Marco Polo, or simply lounging and relaxing – pretty much your average Sunday.
However, participating in such activities requires a large measure of responsibility when it comes to water safety. Drowning is a real, present danger, which makes swimming a necessary skill to learn when living near the water and can be life-saving for adults and children both.
---
AQUATICS AND WATER SAFETY
Drowning is the third leading cause of unintentional injury death worldwide. As such, learning how to swim and being aware of key factors for drowning prevention can greatly reduce your risks of being involved in, or a having a loved-one involved in, an aquatics-related incident. Accidental death can be preventable by having adult supervision, barriers and alarms, and appropriate swim instruction. There's no need to be a professional swimmer, however, it is vital to be comfortable with one's skills in the water.
Learning how to swim is the first step to a fun-filled day in the water, and there is no better time to learn aquatic safety than the present. Skills learned to be comfortable in all bodies of water are worth the effort. Swimming in open water is exciting when proper precautions are taken, and these precautions may be different than those of swimming in a pool at home. For example, in a lake or ocean, it is important to be cognizant of the conditions below the surface of the water and watch out for any sudden drop-offs. In a pool at home, it may be wise to install a fence surrounding the pool if a family has small children. These tips are just a couple among so many that can save a life in Florida.
---
WATER SAFETY TIPS
Drowning is the second leading cause of death for children ages 5 to 14, with children from communities of color at greatest risk. With National Water Safety Month in May and summer around the corner, now is a great time for parents to remember the importance equipping children with essential water safety skills. The Y offers water safety and swim lessons year-round to help reduce the risk of childhood drowning and develop a lifelong love of swimming.
Before letting your children hit the water this summer, remember these few tips to ensure it's an enjoyable and safe experience.
NEVER SWIM ALONE. Teach your children that they should only swim in locations where a lifeguard is on duty.
SUPERVISE YOUR CHILDREN WHENEVER THEY'RE IN WATER. Whether it's bath time or taking a dip in a pool or lake, make sure your children are within arm's reach at all times.
DON'T ENGAGE IN BREATH HOLDING ACTIVITIES. Children shouldn't hold their breath for a prolonged amount of time while swimming, as this can cause drowning and has several other severe physical side-effects.
WEAR A LIFE JACKET. Inexperienced or non-swimmers should wear a Coast Guard-approved life jacket.
DON'T JUMP IN THE WATER TO SAVE A FRIEND WHO IS STRUGGLING IN DEEP WATER. If a child finds their friend in deep water unexpectedly, they should "reach, throw, don't go." Use a long object to reach for them and pull them to safety. They can help their friend without compromising their own safety.
ENROLL YOUR CHILDREN IN WATER SAFETY OR SWIM LESSONS. Just like teaching your children to look both ways before they cross the street, participating in formal water safety lessons teaches them an important life skill.
---
YMCA SWIMMING
For years, the YMCA has been a leading organization in drowning prevention education. YMCA swimming offers several aquatics programs for all ages and abilities including: swim lessons in a group, semi-private, or private setting available for children 6 months to adult; recreational swimming which provides an entry-level and flexible swim team experience without a focus of competition or time commitment, as well as competitive swimming, water exercise, and adaptive swim for children with special needs.
The YMCA strives to bridge the gap between delivering swim lessons and promoting and educating water safety in Florida. To learn more about YMCA swimming and classes we offer, click here.