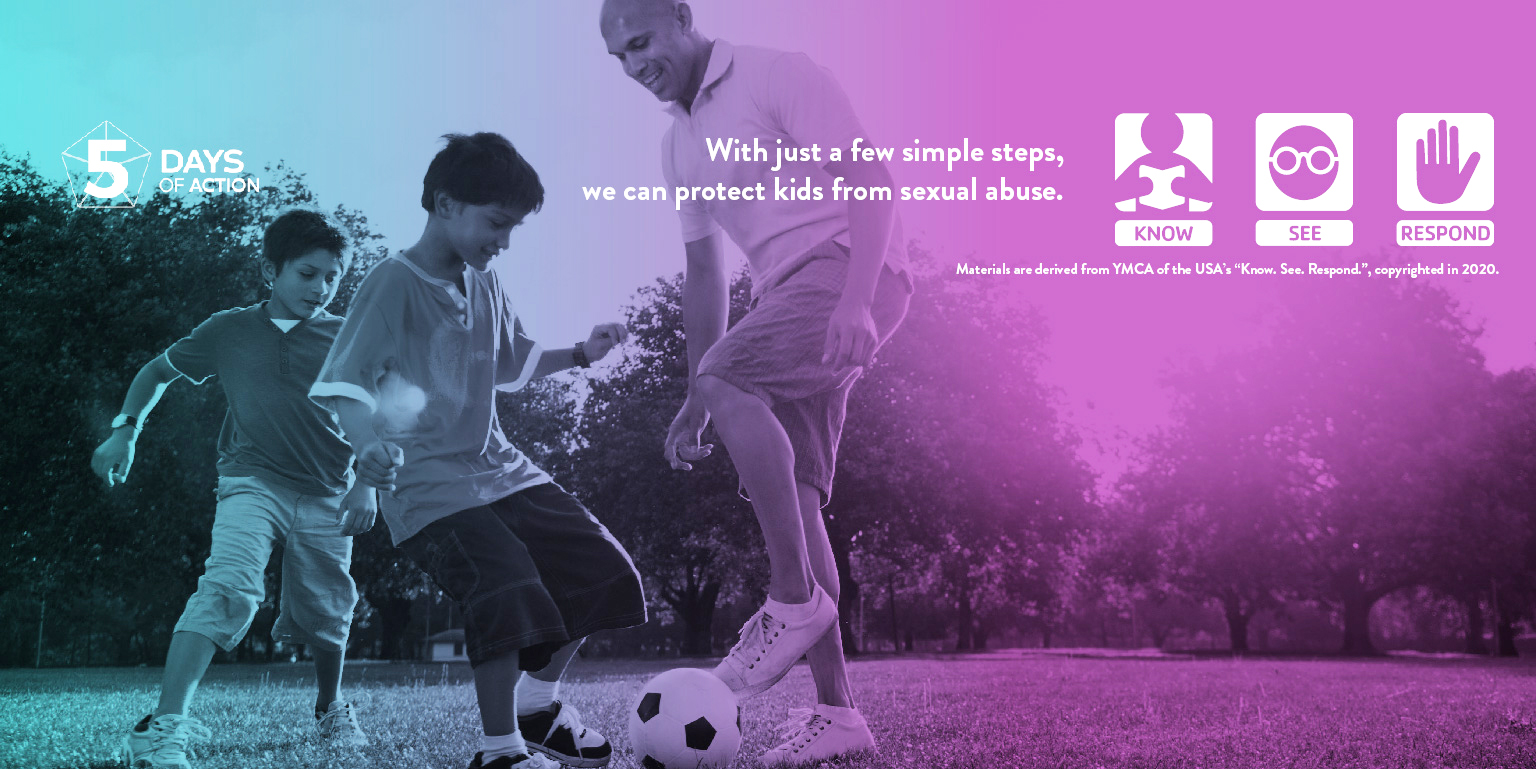 Five Days of Action
The Greater Naples YMCA and YMCA of South Collier (Marco YMCA) are participating in the Five Days of Action, June 7-11, 2021. The Five Days of Action is a week designed to raise awareness and inspire adults to take action to protect children from sexual abuse. We encourage adults and organizations in the community to play a vital role in making Collier County a safer place for children, especially during this ever-changing environment.
Five Days of Action will help communities and parents/caregivers take it One Day at a Time and will offer tips, tools, activities, and resources that are relevant to the current environment.
When adults know how abuse happens, see the warning signs, and respond quickly to prevent abuse, they foster a culture of child abuse prevention. Together, we can bring awareness to the issue of child sexual abuse in our communities and have important conversations around how we can all work together to prevent it from happening.
For more information about preventing child sexual abuse visit www.fivedaysofaction.org.
JOIN US IN TAKING A STANCE AGAINST CHILD SEXUAL ABUSE! – SIGN THE PLEDGE
---
Available Resources:
---
Community Resources
---
Video Resources: