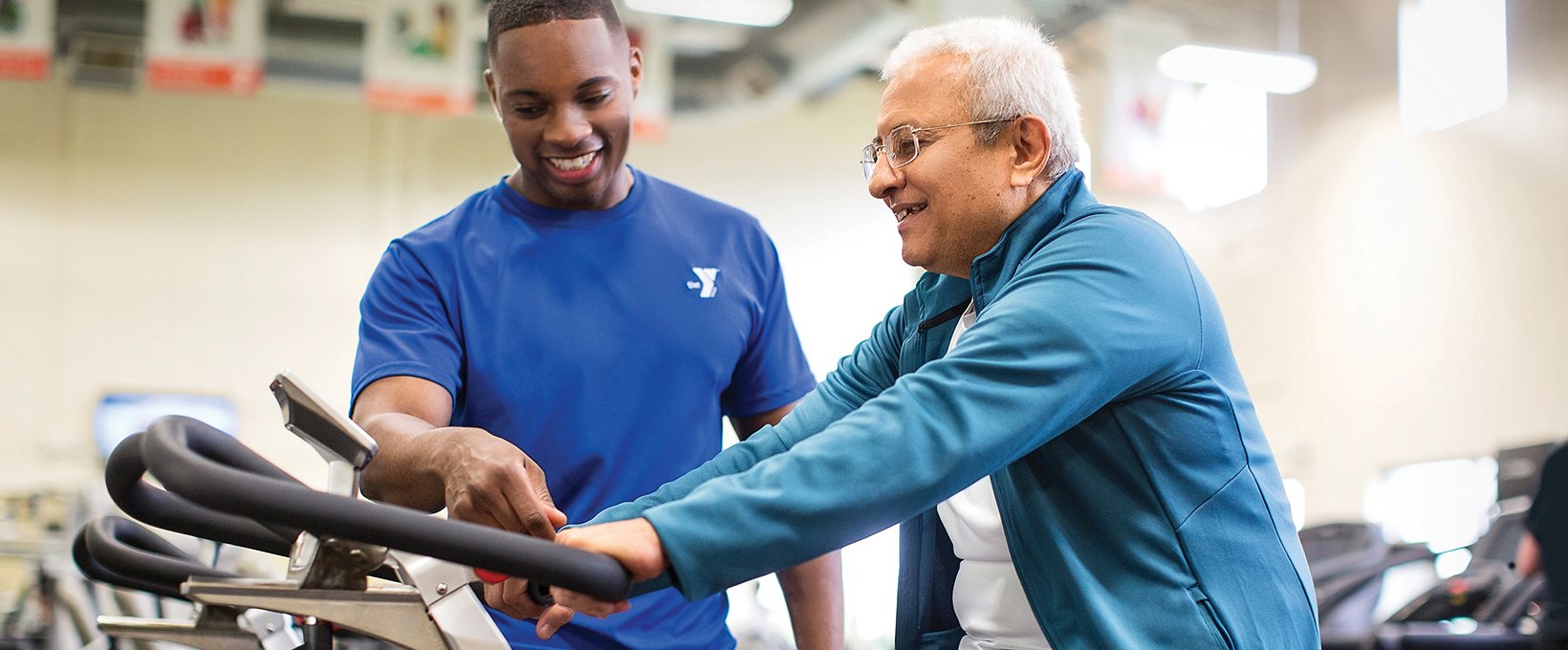 Don't Make New Year's Resolutions, Set Goals Instead
9 Tips to Change Your Life
---
Did you meet your New Year's resolutions last year? If not, don't feel too bad. Of the 45 percent of Americans who set New Year's resolutions goals each year, only 8 percent of people actually achieve them, according to a research study by the University of Scranton.
Long-term New Year's goals can easily become overwhelming. If your goals are unrealistic, it is easy to burn out or find yourself wanting to give up. Choose goals that are specific, measurable and achievable, as well as realistic and time-limited. This will make them easier to accomplish and maintain.
Some examples of short-term goals could be:
Run/walk one mile a week
Exercise for 15 minutes a day
Eat a side of vegetables with your meal four times a week
Rather than setting "New Year's resolutions," the Greater Naples YMCA encourages you to make "lifestyle changes." This mentality requires a commitment to less intense, smaller changes that are accomplished over long periods of time and may require extra support. By changing your perspective, you'll be more likely to accomplish your goals, feel better about yourself and see better results.
Below are some tips to help you make a lifestyle change:
Have fun: Find a physical activity that you enjoy. If you are having fun, you'll stick with it.
Start Slow: If you are not doing any activity right now, start by doing a short 10-15 minute workout. Then add 10 minutes per week, with the goal of 150 minutes per week by end of April.
Seek Support: Find a friend or family member to help you to stay on target and hold you accountable. The Y's group exercise classes are a great place to meet people working on similar goals.
Write It Down: Keep a journal of your activity and progress. Write down what you did, how long it took and how it made you feel and what you can do better next time.
Embrace the Emotion: Let the good feeling you get while working out motivate you. The physical changes you want to see will come with time. First, you have to make regular activity a habit.
Call in the Experts: If you get stuck, ask for help. YMCA personal trainers are experts at helping people get started and staying on track.
Take it One Goal at a Time: It can be overwhelming trying to do too much. Set a small goal that you can meet. Only add to it once it has been achieved.
Do a Little More: Do something that takes more physical effort, even if it's less convenient: Take the stairs, park far away, pace while talking on the phone, stand up during TV commercial break, vacuum your house once more per week. By doing any of these things, you'll burn some extra calories.
Make up for Temptations: If you know you will be eating that extra piece of cake, walk an extra 10 minutes that day.
As you make these healthy lifestyle changes, don't be too hard on yourself. Each month, re-evaluate your progress and the goal itself to make sure you are still on track. The Y has a wide variety of personal training, group exercise classes and healthy living experts to help you with your goals.
To learn more about how to make a lifestyle change for you and your family, stop by the Y and speak with a health and wellness expert.