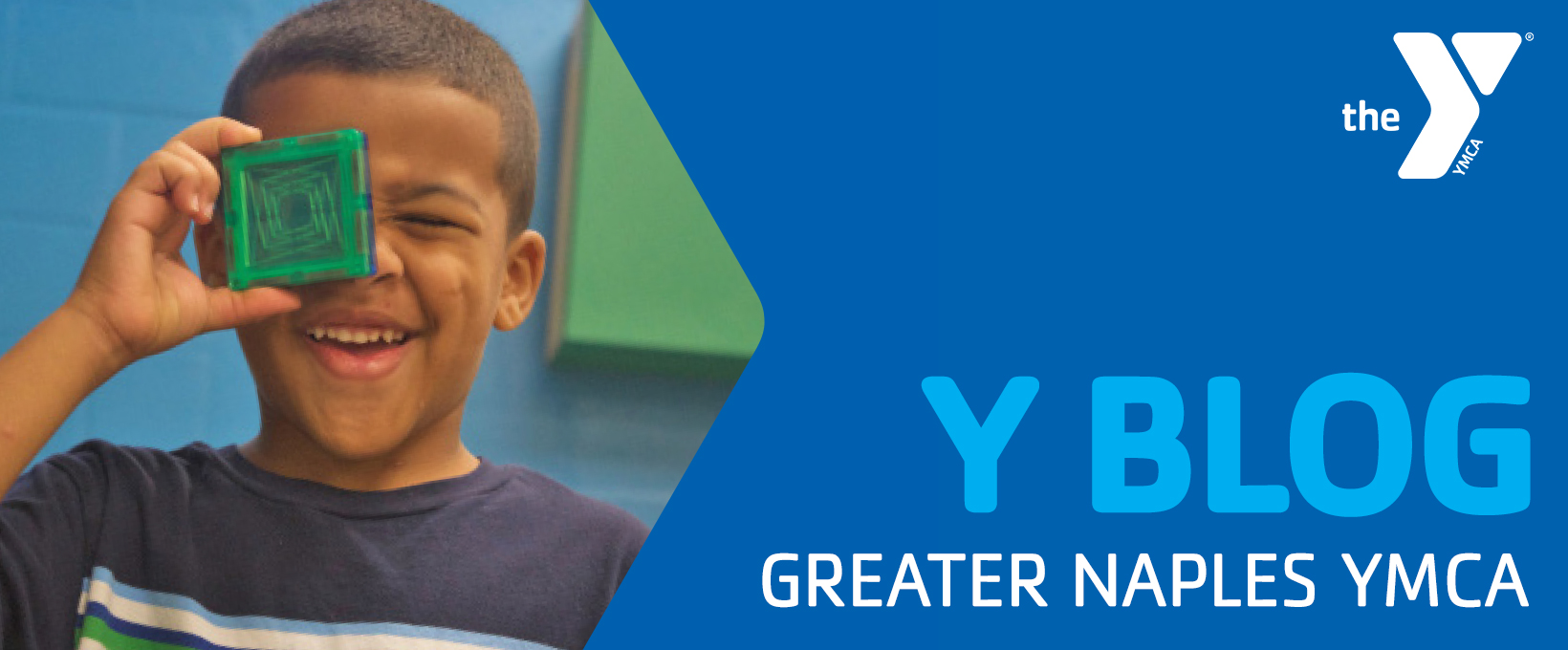 Y Blog
Check out some of our blog posts about health, wellness, family and so much more!
---
Diabetes Awareness
Diabetes is a disease that affects thousands of men, women, and even children across the US. American Diabetes Association's Diabetes Alert Day (observed in March) and National Diabetes Awareness Month (every November) are two times of the year that we can shine a brighter light on the seriousness of diabetes, and encourage you to monitor your personal risk for this disease.
Tips for Safe Trick-or-Treating
Whether your child is excited to have extra sweets at home, looking forward to visiting with friends and neighbors, or excited to dress up as their favorite character, there's no denying that this is a special time of the year! Halloween can be loads of fun and at the Y, since child safety is crucial to us, we want to help ensure your family feels prepared for the holiday festivities.
Here are a few tips to have fun and stay safe for parents and children.
June is National Men's Health Month
June is celebrated as Men's Health Month, with a focus on increasing awareness of men's health issues and promoting education and activities to foster a healthy lifestyle for men and boys.
Whether you're a man in your 20s, 30, 40s, or 50-plus, there are many reasons to regularly see a doctor. Click below to learn some of the changes to expect each decade.
WATER SAFETY TIPS
Drowning is the second leading cause of death for children ages 5 to 14, with children from communities of color at greatest risk. With National Water Safety Month in May and summer around the corner, now is a great time for parents to remember the importance equipping children with essential water safety skills. The Y offers water safety and swim lessons year-round to help reduce the risk of childhood drowning and develop a lifelong love of swimming.
IT'S FEBRUARY! CELEBRATE HEART HEALTH MONTH!
According to the Centers for Disease Control and Prevention, heart disease is the leading cause of death in the United States. But the good news is that we can prevent heart disease with proper exercise and eating.
This month and year-round, follow these tips for both fitness and nutrition to have a heathy heart!
3 TIPS TO GET HEALTHY IN 2020
The New Year is a time to recommit to healthy living. Here are three tips to help you get started.
DON'T MAKE NEW YEAR'S RESOLUTIONS, SET GOALS INSTEAD
Did you meet your New Year's resolutions last year? If not, don't feel too bad. Of the 45 percent of Americans who set New Year's resolutions goals each year, only 8 percent of people actually achieve them, according to a research study by the University of Scranton.
Long-term New Year's goals can easily become overwhelming. If your goals are unrealistic, it is easy to burn out or find yourself wanting to give up. Choose goals that are specific, measurable and achievable, as well as realistic and time-limited. This will make them easier to accomplish and maintain.
OCTOBER IS BREAST CANCER AWARENESS MONTH
According to the Center for Disease Control and Prevention (CDC), each year more than 240,000 women in the United States are affected by breast cancer. Throughout the month of October, Breast Cancer Awareness Month, we hope to educate others on potential risk factors, the importance of early detection, and share a few prevention tips.
AFTER SCHOOL, HELPING KIDS REACH THEIR FULL POTENTIAL
A new school year is filled with potential—a chance to start new routines and habits, build new friendships and discover new possibilities and interests. It's an exciting time for many kids, however—at the end of the school day, 1 in 5 children kids do not have someone to care for them after school, according to Afterschool Alliance, a nonprofit public awareness organization.
8 REASONS TO ATTEND Y SUMMER CAMP
Wondering if the Greater Naples YMCA could be the right fit for your child this summer? Y camps give kids from all backgrounds a safe space to come together, unplug, connect and have fun.
In a digital world where kids are increasingly connected to screens and smart devices, Y camps focus to unplug kids from distractions and connect them to community, nature and one another. Y summer camps help kids build independence, friendship and a sense of belonging.
NATIONAL WATER SAFETY MONTH
May is National Water Safety Month, and the perfect time to get children involved in swim lessons. As America's Swim Instructor, the Y is the most accessible community resource to prevent drowning and encourage a lifelong enjoyment of swimming—teaching more than one million kids a year swimming and water safety skills.
NATIONAL VOLUNTEER WEEK (APRIL 7-13)
During National Volunteer Week, Give Thanks to Your Volunteers. The Greater Naples YMCA is encouraging community members to use National Volunteer Week (April 7-13, 2019) to take a moment and thank the volunteers in their lives.
FEBRUARY IS HEALTHY HEART MONTH
Confucius once said, "Wherever you go, go with all your heart." But if your heart isn't healthy enough, the "wherever you go" part may be limited. Your heart is such an important part that often gets overlooked or taken for granted. According to the American Heart Association, cardiovascular (heart) disease is the leading cause of death in the world, accounting for 17.3 million deaths a year—a number only expected to rise in the coming years. Make the goal today to treat your heart better through nutrition and exercise.
Here at the YMCA, we want you to be as healthy and happy as possible, so have some great heart-healthy foods and exercises to get you started.
MAKE IT A HEALTHY HOLIDAY
How many things do you have on your holiday to-do list? What with all the shopping, the gift wrapping, the cooking and the get-togethers at this time of year, it's no wonder that people tend to start skipping workouts around the holidays.
But maintaining some sort of exercise routine is actually even more important during this season of overeating and higher stress levels. Not only can it help make up for some of the excesses of holiday feasting, but it can also help you keep your calm amidst all the hustle and bustle.
CELEBRATE HEART HEALTH MONTH!
February is American Heart Month, and as a leading community-based nonprofit dedicated to improving the nation's health, the Greater Naples YMCA offers the following tips to help families in in our community to be heart healthy.
5 WAYS TO KEEP YOUR RESOLUTION ALIVE
It happens every year – you overeat around the holidays, you feel bad about it and you make a New Year's resolution to get in shape. The problem is, many people who make that resolution fall short before Spring even hits. This year, resolve to stick to your resolution! It's not easy to do it alone but it can be easier if you stick to these five simple tips. Take these tips and post them on your fridge or set a reminder in your phone once week to reflect on them and assess your progress.